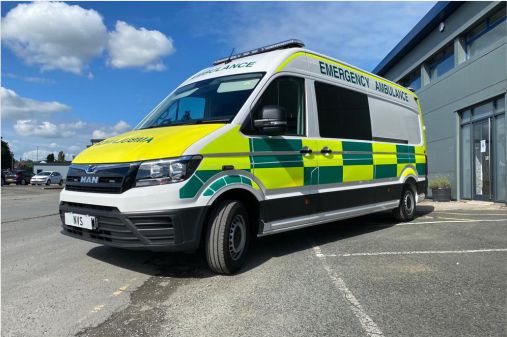 MAN Crew Cab Ambulance
MAN Crew Cab, the perfect Ambulance / Bluelight Driver Training vehicle.
Features twin captain seats which are perfect for instructors. Installed with Air Con and reversing cameras.
The MAN Crew Cab is available in both manual and auto options.
MAN Crew Cab Ambulance Sales


We have RMAN Crew Cab Ambulances available for sale. Contact Niche Vehicle Solutions Limited on 07436 588302 to discuss your requirements, obtain a quote and purchase this vehicle. Alternatively please click the button below to enquire by email.