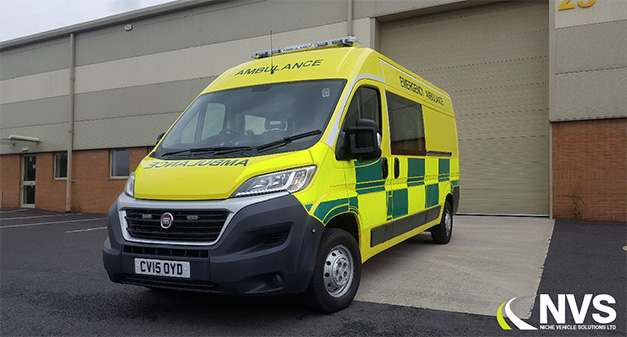 Fiat Ducato Crew Cab Driver Training Ambulance Hire
The Fiat Ducato Ambulance has a long wheelbase, extra-high roof, long body and is powered by 180hp, MultiJet Power engine.
This vehicle has been specifically designed to deliver Blue Light Emergency Response Driver Training.
Features a crew cab layout with up to 6 forward facing seats creating a functional, dynamic learning environment for candidates. All vehicles have integrated reversing cameras, rear storage facilities, fully compliant blue light systems and battenburg reflective livery.
Driver Training Ambulance Hire


The Fiat Ducato is available to hire on short or long term lease. Contact Niche Vehicle Solutions Limited on 07436 588302 to discuss your requirements, obtain a quote and book this vehicle. Alternatively please click the button below to enquire by email.