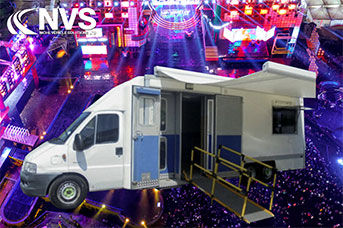 Mobile Ambulance Command Centre / Incident Support Unit
This vehicle acts as a central command post headquarters and communications hub. This spacious, highly visible vehicle can be strategically postioned at events as a medical base and to support deployed field paramedics and vehicles.
Perfectly suited for incident support, communications, strategic, tactical and operational command, office, filling and administration work.
Ambulance Command Centre Hire


The Ambulance Command Centre is available for both short or long term hire. Contact Niche Vehicle Solutions Limited on 07436 588302 to discuss your requirements, obtain a quote and book this vehicle. Alternatively please click the button below to enquire by email.