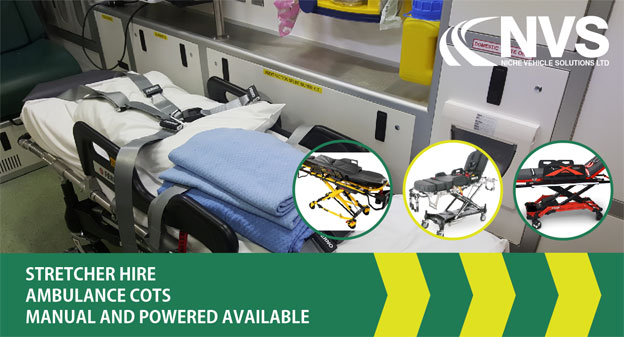 Ambulance Cot / Stretcher Hire
Reliable and affordable stretcher / ambulance cot hire now available from NVSUK. Perfect for Private, Event Medical Companies. Save high up front costs. We offer both short and long-term hire options. A full range of industry standard stretchers available including manual and powered cots from leading manufacturers such as Ferno and Stryker.
Stretcher Hire


Ambulance Stretchers and Cots are  available to hire on short or long term lease. Contact Niche Vehicle Solutions Limited on 07436 588302 to discuss your requirements, obtain a quote and book this vehicle. Alternatively please click the button below to enquire by email.